Our
Laboratories
Highly sophisticated and fully equipped Physics, Chemistry and Biology Labs provide an open environment for students to experiment and do research work. The three divisions of the science department ensure that students do real experiments.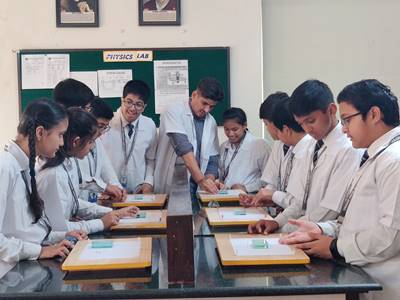 Physics Lab
To understand fundamental concepts and conduct research, we have a spacious, well-illuminated and fully equipped lab, rich with electrical equipments like ammeters, voltmeters, resisters, electrolytes. Experiments are conducted under the guidance of able teachers.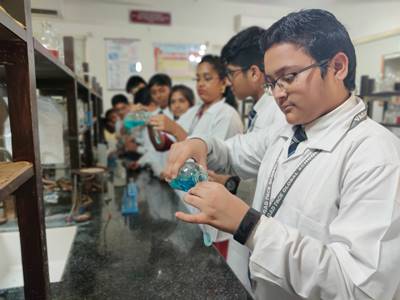 Chemistry Lab
To unfold the mysteries of chemistry, we have a well-equipped and beautifully designed chemistry lab. All the chemicals are strategically placed along with the safety equipment well within the reach of the students and teachers.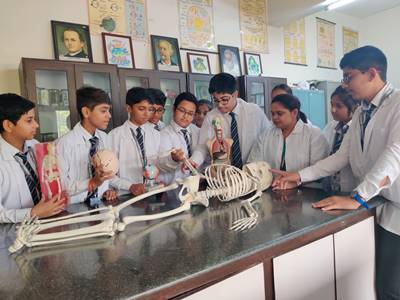 Biology Lab
Specimens of living objects come alive in our biology lab to enliven interest in young, eager biologists. With microscopes, specimens, slides, full sized skeleton, 3D models and charts, our young students are seen wondering at the amazement of nature and life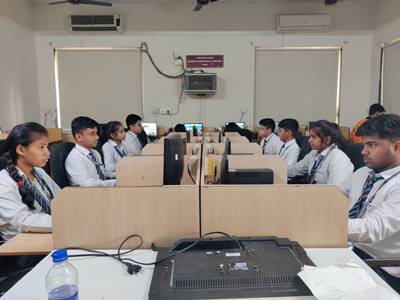 Computer Lab
Keeping in view the strides made in IT, every effort is made to impart IT training to the students. The computer network of the school helps the children gain latest knowledge in computers.
Visitor Count: 230621
Get In Touch
Address: Near Ramkrishna Mission Hospital,
National Highway No. 08,
Village Sakwar, Taluka – Vasai,
Virar East, P.O. Khaniwade,
Dist. Palghar – 401 303.
Phone: 7028477779/ 8390531050
Email: admission@vagadglobalschool.com
Salient Features
POLLUTION FREE ENVIRONMENT
HOLISTIC APPROACH - DISCIPLINED AND HEALTHY LIFESTYLE
COMMUNITY LEARNING - BEST PEER GROUP
CONSTANT MENTORING & INDIVIDUAL MAPPING
COUNSELLING
WEEKEND AT HOME OPTION
TECH ENABLED LEARNING
MEDICAL FACILITIES - 24 X 7
HEALTHY AND NUTRITIOUS FOOD
SAFETY & SECURITY
SPORTS AND GAMES
TOP FACULTIES